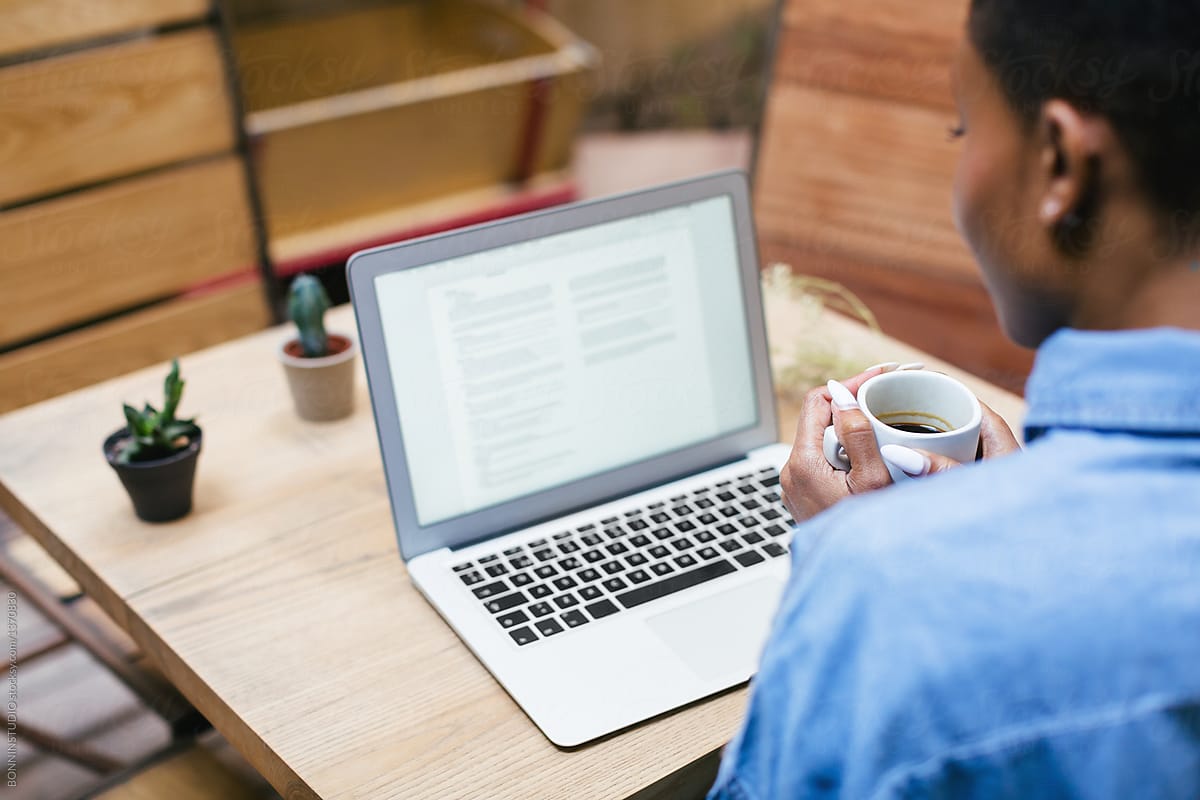 DIGITAL PRODUCTS are products that are not physically tangible but are of immense value, packaged and sold on the internet. Examples are coaching programs, video courses, audio materials, softwares and ebook.
In my case the digital products I sold was my coaching program/video course and ebook.
In the case of my coaching program all I did was to create video lessons that I knew will be valuable to those who needed that knowledge and then I put them together as a course and sold it. I used software's like canva and camtasia to create this video lessons.
Next was my ebook, I typed it in Microsoft word and then gave to my design team to help make it look attractive and then sold it and still selling it.
My coaching program was sold to 2 persons at 100,000 Naira (private), 5 People at 50,000 Naira and then sold over 40 copies of my eBook at 3,000/5000 Naira.
I'm presently selling the e-book and video course at 20,000 Naira. Still sold 2 units last week.
In total I've sold over 500,000 Naira worth of digital products within 2 to 3 months. This is pure profit, no shipping fee, no extra cost to mass produce.
Why I'm I telling you this? the truth is I want you and many others reading this mail to understand that there is money online if you can settle down and implement.
If you are extremely good at something, believe me you can be making millions teaching others that same thing. All you need to do is create a video course that teaches that knowledge or skill and then market/sell it intelligently.
SO WHAT DID I DO IN OTHER TO SELL 500,000 WORTH OF DIGITAL PRODUCTS.
BUILD AN AUDIENCE; To sell anything online you need an audience, i.e  people who will buy from you or who are interested in buying from you. When I say audience you might think I mean your social media following, not really. Your facebook friends are not your audience but many of them can be and thats same with Instagram. Your audience are those who resonate with the value your offer or solutions you share. I built mine by offering a free value upfront and then a free offer with a process for my audience to get on board to claim the offer.
ATTACH BONUSES TO MY DIGITAL PRODUCTS; To make my digital products more valuable so more people could have interest in purchasing it, I attached free bonus materials that where equally valuable. So I said if you buy this you'll get this for free. its important you create other products that you can give for free when someone buys your main product.
A COOL SALES PAGE; I have sold products without a sales page before but in the case of my ebook, a sales page ensured I sold more. The mistake I made here was not creating a sales page for my other major product. A sales page is what markets your product even when you are asleep. There is a limit to the number of people you can talk to or respond to about your product, with a sales page you are able to reach as many people with the details of your digital product.
SOCIAL MEDIA MARKETING; I used facebook advertising to generate leads, this was where I got most of the people who signed up for my online coaching program. With facebook Ads I was able to target people in Calabar, Abuja, Porhacourt whose Interests matches with the avatar of a potential buyer of my digital products.
There are some more to share, but I'll have to stop here though because this is getting really long but I hope you got the point. Summary is to first create a digital product and then have a strategy to market it intelligently.
If you are thinking of making a 6 figure earnings from a digital product you'll create, it could be either an Online Course, Coaching or Ebook, then you should sign up for my one week intensive coaching where i'll teach you how to use the software's used in creating digital products as well as help you package and launch your digital product.
You can still pay 50% off the actual cost for this training, if you are interested CLICK HERE TO FILL OUT AN INTEREST FORM.
So we can reach you.
"Always remember the next level you want also wants you"
Much love
Ayo Essien